Terrordactyl is Now Streaming!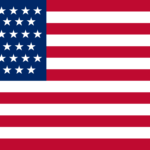 TerrorDactyl – Sci-Fi Horror Short
Three longtime friends go camping in the woods, but the fun and games end when one of them steals a "fossil" from a nearby abandoned nuclear power plant. 
Confirmed Film Festival Screenings
TerrorDactyl is screening at film festivals around the world in 2018/2019.
Check back often for updates on screenings near you!
Support Independent Film by attending a film festival!
TerrorDactyl – Sci-Fi Horror Short
What started out as a simple screenwriting exercise on fear turned into a full-blown film project. After several revisions to this 11-page script, the TerrorDactyl short script was entered into some screenplay contests, where was well received. Awards to date are: Mindfield Film Festival – Los Angeles (Gold Award, Short Script category Dec. 2017); LA Shorts Awards (Silver Award, Best Short Script, Nov. 2017). The script has also been a semi-finalist in the Zed Horror Festival 2017 where it also received an Honorable Mention.The script was also a Semi-Finalist in the October 2017 LA Cinefest Festival and a Finalist at Nashville Film Festival 2018.
In the short, three friends from high school go on a camping trip. They hike through the forest to an abandoned nuclear power plant. The fun and games end when one of them steals a "fossil" from the plant.
This short is also the inciting incident of the feature film. We hope to begin fundraising efforts in 2019. We wrapped shooting the live action shots on December 15th, 2018. Post production was a bit painful, and many beloved shots from the original script had to be cut. However, we ended up with a more suspenseful Jaws-type film. It's got humor, some scares and cringes, and a good deal of suspense. Not bad for a teensy budget. This is a fun monster movie, but not for small children! The TerrorDactyl feature film script is currently in development, so stay tuned for more horrifying news in 2018!
**UPDATE** August 29, 2018: TerrorDactyl will be making its way into film festivals this fall '18 through summer '19! Confirmed screenings are posted above. Check back often for screenings near you!
**UPDATE** January 6, 2018: The TerrorDactyl script has made it to the quarterfinals in the Screencraft Film Fund competition (Fall 2017)! The contest provides winners with up to $30,000 in production financing. Since we already have the live-action shots in the can, we would be able to use the bulk of the cash for post production, specifically for monster creation and animation!
TerrorDactyl Short Film Cast:
TerrorDactyl Short Film Crew:
TerrorDactyl Script Accolades: